Mago4 is the ERP software for everyone, especially for you!
Mago4 is the ERP that can increase business efficiency in every area: productive, commercial or services.
The specialization is the strength of Mago4: it is a specific enterprise resource planning for SMEs, designed to provide you with easy-to-use and high-performance tools to optimize the cost-benefit ratio of IT investments.
We believe in the potential of the global market to generate new business opportunities. Therefore, Mago4 ERP offers complete multilingual support and you can use the application interface in your preferred language.
Mago4 supports foreign functional localizations, shapes their functionalities according to the different tax regulations and market needs of your country.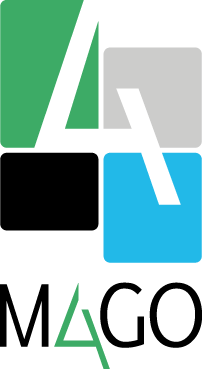 ERP and e-Commerce: the perfect integration
Mago e-Commerce is perfectly integrated with your Mago4 ERP to better manage your online business.
Save time managing items, price lists, orders… and make your customers' shopping experience extraordinary.
The best ERP Solution for your Company... also Cloud!

The Mago ERP products are designed to best suit your business needs
and to manage all your business processes completely and efficiently.
Discover the features of Mago4 on-premise solution or visit MagoCloud website
for a complete overview of the ERP solution, designed for a Cloud scenario.