Every company owns, receives and sends increasing volumes of data and documents over time. These information comes from different channels (email, letters and so on).
If the resulting volume of data is not stored in an organised, rational and accessible way, it would become difficult to use the information. The solution is the DMS, which communicates directly with the Mago4 ERP. In this way you can store and manage administrative, active and passive cycle, logistics and production documents... and save time.
An innovative solution for a smart document management
With the document management system for Mago4 you have an innovative solution for complete management. Web-based, the Document Management System (DMS) provides you with advanced functions that go beyond archiving: you can receive, acquire, register, catalogue, share, distribute and manage complex document processes.
With the DMS you can manage attachments in electronic form, data and documents electronic archiviation for any management document.
The DMS provides an OCR recognition system, used in the image-text conversion, useful for Full-Text Search and for the creation of search keys starting from portions of the document. It is also possible to archive documents with an attached paper reconciliation functionality. So you can protocol your documents and connect to the Zucchetti Replacement Archiving service.
Moreover, the DMS is an integral part of the virtual workspace, provided by Mago4's Collaboration and Sharing features. Each user can access their own information through their personal desk or collaborate with other users inside or outside the system.
The integrated document management in Mago4 ensures:
The complete dematerialization of document flows.
An excellent organisation of information and distribution processes.
Total traceability and availability of documents.
Unlimited accessibility of documents in total security.
The reduction of costs.
The possibility to use the solution also via Internet/ Intranet further expands the functionality, helping to simplify even more the processes of classification, search, sharing and distribution of documents.
Funzionalità per la Gestione Documentale con DMS
You can scan and archive files and documents in any data format. Scanning or uploading can be done on a per-document basis or massively, using self-adhesive labels or barcodes.
The information provided on the labels or barcode is automatically recognised using OCR techniques, allowing the relevant documents to be catalogued and archived. It is possible to acquire documents on a massive scale and then classify them using special application functions.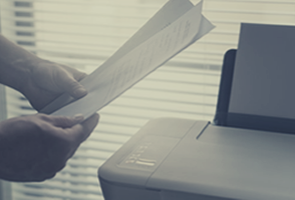 You can also scan documentation using a special feature to protocol incoming/outgoing documentation. As well as assigning progressive numbering, the function also allows you to 'send' the delivered/ received document directly to the electronic desk of one or more users. The registration, in addition to update the protocol register, allows an easy and fast distribution of incoming/ departure documents, drastically reducing sharing and collaboration times.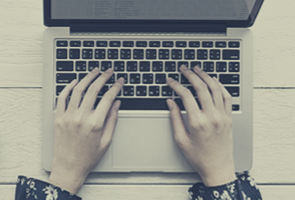 Each archived document is classified according to specific 'document classes' freely created and managed by the user, which allow the information to be organised and related in logical multi-level containers.
In this way it is possible to relate the document to one or more entities (Companies, Persons, Customers, Suppliers, Agents, Contracts, Orders, Invoices, etc.) for a cross reading of the information.
The definition of different security levels for logical containers (folders) allows you to obtain the desired level of confidentiality and determine the set of people/groups enabled to access. The system sends notifications when a certain action occures.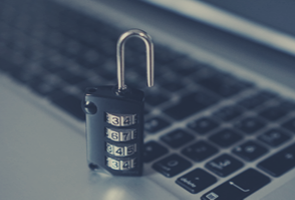 The sharing of archived documents takes place in different ways. One of these is access to profiled and monitored shared folders. Another option is to highlight certain categories of documents on the user's desk that need attention. These processes facilitate collaboration and document sharing by the user.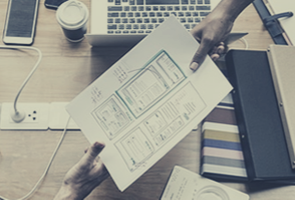 The DMS manages the documents being processed by assigning them to specific user groups and checking their status. There are many channels for making documents available or distributing them to users inside or outside the company. On the user's virtual work desk, through automatic notification systems via email or SMS, by automatic distribution lists; through protocol and simultaneous distribution of the received document.