Solutions designed to meet the customer needs, manage information, anticipate market trends and create a competitive offer.
The Customer Relationship Management solutions for Mago4 manage all information related to pre-sales and after-sales activities: from managing information related to contacts and business opportunities to technical and commercial assistance.
Give your customers the attention they deserve
A key point in the business is the management of all contact information and business opportunities that involve marketing and sales, as well as after-sales activities.
Customer Relationship Management (CRM) is first of all a business strategy. The customer is the centre of every activities and processes of your company: from market segmentation to the definition of business goals, from acquisition to customer loyalty, passing through sales support and marketing strategies.
The CRM (Customer Relationship Management) pre-sales and after-sales solutions are ideal for managing all information related to contacts and business opportunities which involves marketing, sales and service. You can manage pre-sales, sales and after-sales processes efficiently, promoting collaboration and communication between different roles involved.
You can manage your customer information in a comprehensive way, classify using data you consider relevant (profile, activity, sector, financial information etc.) and consult the "customer history" (performed actions, opportunities generated etc.) at any time.
When a prospect becomes an opportunity, you can monitor every stage of the negotiation: making sales estimates and forecasts, analysing the return on marketing campaigns, monitoring the competition, gathering market information. The CRM is a tool guide for your sales team, essential in their everyday activities.
The CRM for Mago4 is essential even in the after-sales phase. The activity of a company, in fact, does not end when the products are delivered, but continues with technical assistance, maintenance services, warranty contracts, commercial and administrative assistance, etc…
The Client is a key resource for companies: in a globalised and competitive market. Find out how to build customer loyalty and acquire new customers with CRM solutions for Mago4.
Customer Relationship Management applications
The CRM Marketing allows you to define, plan and execute marketing actions, to stimulate demand and manage all the information related to the contacts generated. Managing a contact means being able to classify it (profile, activity, sector, financial information, etc.) and be able to have its "history" at any time (actions performed, business opportunity generated, etc.). The software makes it possible to: develop marketing projects and campaigns (with actions on individual contacts, free or already classified); quantify budgets and expenses; link to campaigns commercial opportunities, offers and orders; as well as analyse the return of the campaigns.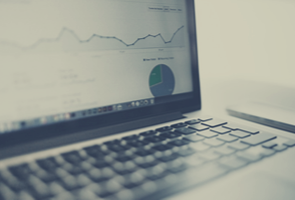 A business opportunity must be managed with maximum efficiency and speed to seize the chance right away.
The CRM makes it possible to monitor each phase of the negotiation (pre-sales activities, offers, analysis of competitors, etc.) in order to have a complete and updated overview of the "current" scenario.
You can monitor business opportunities, make estimates and sales forecasts, analyse competitors, collect market information. You have a tool at your disposal to guide the sales team and facilitate them in the negotiation's processes.
It is also possible to automatically create commercial offers and link them to the accounting section, in order to avoid unnecessary waste of time and minimize the errors' risk.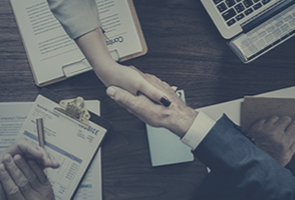 The After Sales CRM software allows you to define, record and assign all post-sale information related to the customer. The sales and customer service area displays the contact history and related requests: technical assistance, maintenance services, warranty contracts, commercial and administrative assistance, etc…
You can assign activities and related deadlines to the staff in charge directly or through predefined sorting rules, monitor progress, define response times and take a final account.
The global vision offers you the possibility to divide up the activities and monitor the workloads of the staff in charge, for a correct planning of future activities.
The software also allows you to process statistics to assess the time needed to resolve problems and improve assistance if necessary. The information collected will be associated with the customer master data.
In order to promote transparency and quality of the service provided, your customers have the opportunity to: see the requests and upload new ones, view the activities carried out by the service centre.