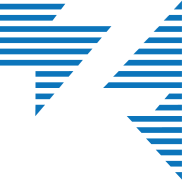 Microarea: meet the Company
Microarea is one of the most dynamic realities within the Italian IT panorama; a Software House operating in the field of ERP Software for the commercial and manufacturing SMEs (Small and Medium Enterprises). In 2011 it joined the Zucchetti Group, leader in the ITC sector.
At the service of SMEs for over 35 years all over the world
Microarea S.p.A. has developed management software since 1984. This long lasting experience at the service of SMEs has allowed the company to accomplish over time a great commercial success. Established in Genoa (Italy), Microarea in a very short amount of time was able to go beyond the local dimension, selling its products all over Italy. Microarea's quantum leap to international market took place after 2002, extending the Company's presence into Switzerland, Poland, Hungary, Romania Bulgaria and Brasile.
Microarea's Mission:software exclusively for SMEs
The strength of Microarea has always been represented by the specialisation in the development of management software for small and medium enterprises, in order to provide them with tools that are easy to use, yet capable of providing high-performances, consequently optimising the cost-benefit ratio of the IT investments.
A network of resellers at the Clients service
More than 250 resellers operate on the previously mentioned territories. They speak the same language of the End Users and work towards contributing to their growth. The distribution and assistance to the Customers is performed exclusively by means of a chain of Authorised Resellers who, thanks to the Microarea technical training and commercial & marketing support, are able to offer their clients a first class service.
Process and technological innovation
The constant research for innovation has always allowed Microarea to distinguish itself in the management software scenario, as well as guaranteeing to the Customers continuously updated tools, to optimize timing and costs management. Only in this way a small-medium enterprise can safeguard its own investments in IT technology: a Company constantly updating its products in response to technological evolution is able to guarantee its End Users an encouraging and positive growth.
Microarea S.p.A.
---
Zucchetti S.p.A.