Manage warehouse and logistics operations, collaborate with your sales team... and many other functionalities in four dedicated applications.
Discover the Apps that extend the potential of your Mago4 ERP, wherever you are. InStore App is designed for the Retail world, WMS mobile to optimize warehouse operations.
The integration with Zucchetti Apps makes the Mago4 ERP even more complete. You can rely on the most comprehensive solutions to collaborate with your sales force and stay in touch with your customers and prospects.
With Mago4's built-in mobile Apps you stay up to date wherever you are. You can increase revenue and reduce waste, speed up your daily business with intuitive interface features that make working easier and more efficient.
User-friendly, intuitive… discover the Apps integrated with Mago4, that make your life easier!
Managing your shop from your smartphone has never been easier. The InStore App rethinks the in-store experience for store managers, sales assistants and customers.
Dedicated inventory, reorder from suppliers and receipt of the goods features allow sales assistants to be more productive, working completely on the move within the warehouse or shop. The shopping experience for customers is also enhanced. It is easy for sales assistants to check the stock availability of the item required via smartphone and to order it in a few moments from another store, if it is not available.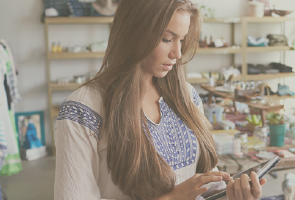 Mobile WMS for complete warehouse management
Efficient warehouse management is crucial for running your company's supply chain and thus for ensuring that you are competitive in the market.
The WMS Mobile App is the ideal tool for warehousemen who want to keep every aspect of the warehouse under control. You can manage in an integrated way with Mago4 ERP the operations of packaging, inventories, storage of goods, receipt and shipment of goods.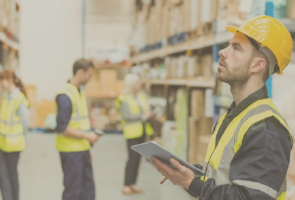 Easy to integrate with the ERP, the Zucchetti Sales Force App offers the possibility to manage sales data on the move.
Agents and sales staff can place orders directly from smartphones, tablets or PCs, having all the information available in the management system (articles, history, price list, availability, discounts, accounting data, etc.).
The Zucchetti Sales Force App has its own DB that allows you to consult data off-line locally and work without connection to the company server. The App is integrated with the Mago4 management system, so data mapping, bidirectional synchronization and visibility logics are provided natively.
The Zucchetti SalesForce application allows you to manage customers and prospects, upload offers and orders, handle notes, activities, memos and agent's appointments.
The App has geolocation features for nearby customers, agendas, maps and routes. It is also integrated with the DMSto manage customer and product documents, offering a summary of sales and commissions and the possibility to upload potential customers from the web.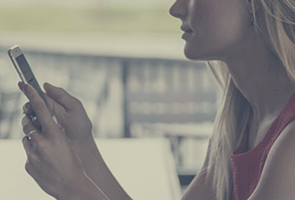 CRM Sales App to find more leads, plan visits and manage negotiations
CRM Sales is the application for companies that want to manage relationships with customers and prospectsdirectly from their smartphone and tablet.
An intuitive application that simplifies and automates sales activities: upload new potential customers, follow negotiations and consult the related documents, manage meetings and contacts… access and share directly from mobile! Sales team update the information in real-time thanks to the application, enriching the company's information assets.
Moreover, the CRM Sales agenda allows you to remember every deadline: notes, activities, memos, appointments are available in the calendar and associated with the data of the related customers. Interactive visits, simplified upload of potential customers, geolocation functions and many other automatisms simplify your job. You can focus on your sales targets… in short, everything at your fingertips!